---
Detecting Flooding in Fiji's Croplands
A team from Australia and Fiji are using machine learning to generate flood maps from satellite images for agricultural damage assessment with support from CCAI's Innovation Grants Program.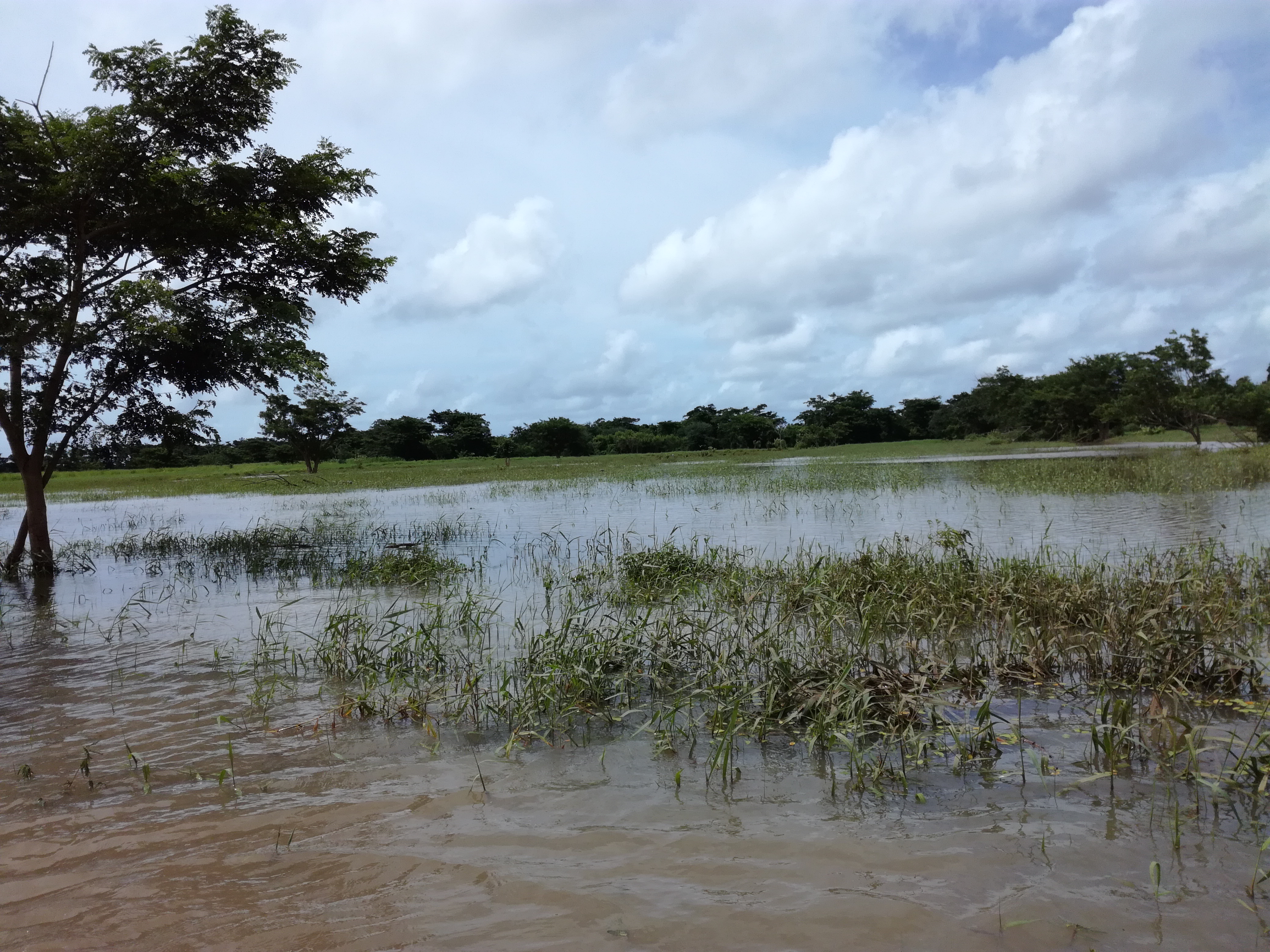 Flooded croplands in Ba, Fiji, after a storm event in February 2017.
In Fiji, flooding from tropical cyclones and storms frequently causes considerable damage to key croplands, leaving impacted farmers in need of assistance. For example, following tropical cyclone Cody in January of 2022, an initial assessment estimated damages to the agricultural sector at over US$4 million1, and more than US$1.3 million in relief was ultimately paid in assistance to farmers. Flood risk is only expected to increase with climate change: recent studies project millions more dollars in agricultural losses and damages. As such, responding to floods has become a key component of Fiji's climate change policy.
To serve that need, our project will develop a new algorithm to quickly generate cropland flood maps following tropical cyclone events in Fiji. Our tool will use machine learning to classify flooded croplands using satellite images. We will also develop a web application to deliver these flood maps to agricultural recovery and relief stakeholders. Key features will include predicting flood occurrence in areas initially obscured by cloud cover, detecting flooding in small-scale and remote croplands, and updating flood extent predictions using temporal profiles of crop growth. Operationally, after a tropical cyclone, these cropland flood maps will be accessible through a mobile geospatial data collection app, QField, to help Fiji's Ministry of Agriculture staff conduct damage assessments.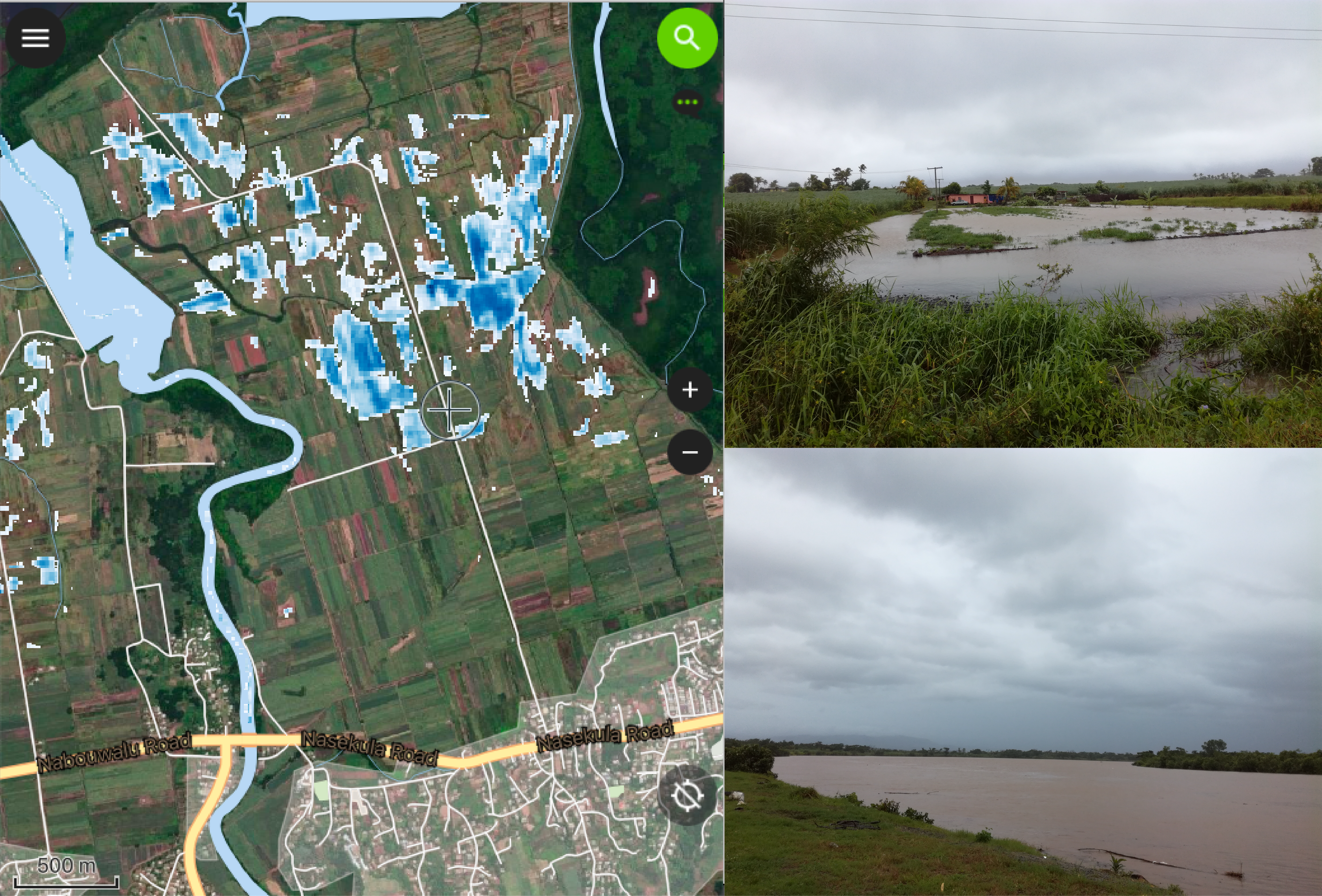 Using this approach to classify images, an archive of cropland flood maps will be generated from historical satellite images and made available for practitioners and researchers. This archive will be updated as new tropical cyclone events occur. It will contribute to a growing understanding of patterns of flood risk and impacts across Fiji's diverse cropping systems.
Our project builds on previous work by our team and others. In a previous project, our team collaborated with stakeholders in Fiji and Tonga to develop workflows and apps for field-based landscape mapping. We also developed classification methods for estimating inter-annual land cover and generating cropland maps for Fiji from stacks of satellite images. Other recent progress includes workshops with team members and officials from Fiji's Ministry of Agriculture to identify how flood maps can best augment the Ministry's damage assessment activities.
Classroom and field-based training sessions have also been run to build damage assessors' capacity to use QField for in-field data collection. QField's functionality enables flood maps to be viewed on a mobile map display, which is integrated with digital forms for damage assessment surveys, and can guide damage assessors to sites of flooding. Fieldwork has also been conducted in the Rewa Delta, with staff from The University of the South Pacific and the Ministry of Agriculture testing data collection apps for flood damage assessment and collecting ground truth data.
Over the coming months, we will work towards finalising the machine learning workflow that generates flood maps to assist with the critical disaster response task of assessing flood impacts on Fiji's croplands.
About the partners
The UWA School of Agriculture and Environment (SAGE) and The Centre for Water and Spatial Sciences (CWSS) are based at University of Western Australia. SAGE has expertise in natural resource management and agricultural and environmental sciences. CWSS is a cross-university centre hosting multidisciplinary researchers and industry collaborators with expertise in geospatial and water sciences.
The University of the South Pacific is one of the Pacific region's largest regional universities, home to 14 campuses spread across its 12 member countries. The USP's School of Agriculture, Geography, Environment, Ocean and Natural Sciences (SAGEONS) is critical to the development and research within the region. It is actively involved with climate change research in agriculture, especially given the impacts of climate change-induced floods and natural disasters that affect Fiji and the Pacific.
The Ministry of Agriculture (Fiji) is responsible for enhancing Fiji's food production and income security through agricultural sector growth. The ministry works to ensure the protection of crops and croplands in Fiji. The Land Use Section within the ministry's Research Division works with partners and stakeholders to develop broad and effective solutions to climate change and the impacts of flooding on the agricultural sector.
The School of Geosciences at The University of Sydney is a dynamic group of interdisciplinary researchers with expertise in geocoastal systems, geography, geology, and geophysics. The school tackles key issues facing society, including climate change, resource management, and sustainability.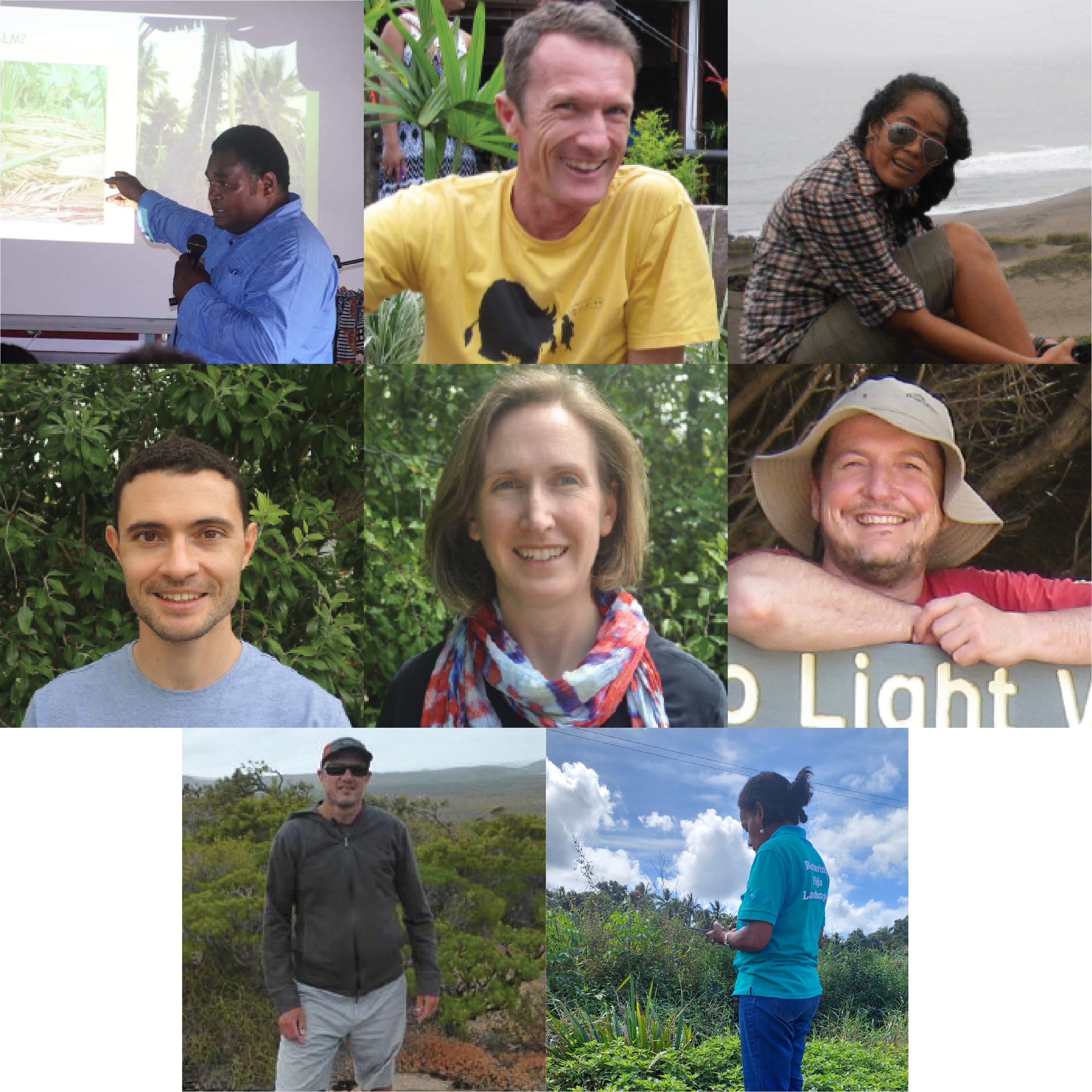 Notes
Tropical Cyclone Cody Initial Damage Assessment Report, Ministry of Agriculture. ↩
This post represents the views of its authors, and does not necessarily represent the views of Climate Change AI.