---
Carbon Capture, Extreme Weather, and Disaster Management
A recap of CCAI's first reading groups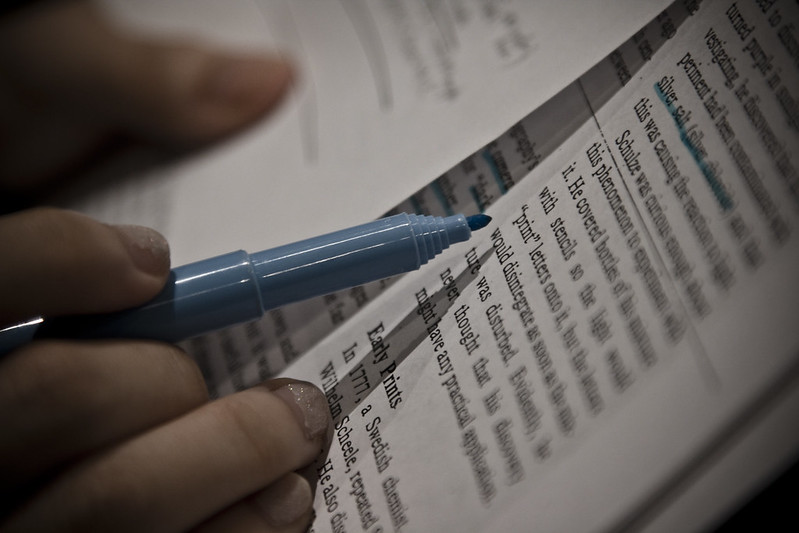 This past February, CCAI kicked off our first batch of reading groups. Now, a month after the groups wrapped up, I wanted to share what the groups learned and how CCAI plans to iterate on the reading group concept.
As CCAI's Community Events lead, I was excited to organize the reading groups because I love to learn new things alongside other people. That love stems partly from the social aspect, which CCAI's online learning resources, content-rich as they are, can't provide. But I also appreciate the shared accountability of discussing new knowledge with group members—it pushes me to engage a bit deeper with the material than I would on my own.
Our reading groups were led by experts in their respective fields of research. With minimal support from me, these leaders picked the content, structure, and schedule. The goal was for the groups to capture many of the enjoyable aspects about school—interesting topics, open discussions, passionate classmates—while leaving behind the stresses of grades.
Open to everyone and anyone, the reading groups received an abundance of interest. We were excited to offer groups on 3 different topics: Earth Observation and AI for Disaster Management and Relief, Deep Learning and Extreme Weather Events, and Carbon Capture and Machine Learning. Every other week, the members would meet virtually for about an hour to discuss an agreed-upon paper. These meetings were sometimes centered on a presentation, but other times it was easier to discuss the content in an open conversation or by working together through the technicalities of a paper section by section.
I want to thank our three reading group leaders, without whom these reading groups and the ensuing knowledge sharing and growth would not have been possible.
To offer a window into this round of reading groups, three participants and group leaders took some time to reflect on their experiences.
Eli Sherman, who participated in the Deep Learning and Extreme Weather Events reading group, is a PhD student in the Johns Hopkins Computer Science Department studying observational causal inference and machine learning methods for resource allocation. He wrote:
Participating in the CCAI Reading Group was a great experience for me. I've spent many years working in the healthcare space and had been trying to find a way to break into the climate change problem space, and this group served as an excellent opportunity to do so. The group included a diverse array of experts, from AI/ML practitioners to those with environmental science expertise but little AI experience. Each week gave me the chance to read papers that helped illustrate that work on climate change is not too far off from my past experience, so my goal of contributing to climate change solutions is, perhaps, not too far out of reach.
Olga Kaiser led the Deep Learning and Extreme Weather Events group. Olga is a senior researcher at NNAISENSE applying deep learning to industrial problems. With a background in mathematics and physics, Olga is interested in improving climate and weather prediction with machine learning techniques, with a particular focus on how causality is integral to understanding complex systems. Olga wrote about her experience leading her group:
I was delighted to join the CCAI by leading the Deep Learning (DL) and Extreme Weather Events Reading Group. We started with the basic statistical concepts of extreme events, causality, and DL. After that, we discussed papers that focus on why causality matters, what challenges we need to address, how precursors to weather events can be identified, and how DL as the core can help and account for causality. During preparations, I had an excellent opportunity to structure the state-of-art literature and learn a lot by finally taking the time to read these papers. It was great to meet and learn from a community that loves sharing and taking in knowledge.
Zikri Bayraktar is a senior research scientist at the Schlumberger-Doll Research Center studying machine learning applications for ​​engineering problems in the field of oil and gas exploration. Zikri spoke to the diverse range of individuals that his reading group attracted:
20 individuals signed up for the Carbon Capture & Machine Learning reading group, calling into our Zoom meetings from parts of the world spanning India, Portugal, Belgium, and the US. We also connected over CCAI's Circle platform for offline discussions of the selected papers. The topic of carbon capture is young but vast, ranging from capture at point sources like power plants or hard-to-abate industrial facilities to CO2 removal via natural processes in forests, wetlands, or oceans. The open-literature papers we picked for our discussions demonstrated to us how many ways ML can help address challenges in carbon capture, including screening potential solvents for CO2 capture at point sources and classifying or segmenting forests for better quantification of CO2 capture in oceans or wetlands. Our reading group highlighted the importance of working with domain experts on carbon capture, as ML applied to highly specialized domains requires highly accurate methods. Our readings also showed us that there is room for all of us, with our unique expertise and perspectives, to help tackle the challenge of carbon capture with ML.
The wide range of timezones that Zikri mentions was something we had hoped for and celebrated. To know that these groups attracted participants beyond the local communities of our reading group leaders was awesome—but not without obstacles. This diversity came with serious logistical challenges that bottlenecked some of our participation and community building.
We received lots of feedback from both members and group leaders, which we are learning from to create a more engaging experience for everyone interested in future reading groups—even those who cannot make it to the meetings.
On a related note, I am happy to announce some exciting news: our interest form for our next batch of reading groups is now live! We are again offering three groups which will be run similarly to our first batch. One of them, though, is unlike any reading group I've been a part of—its discussions will be based on a podcast! 🙂
You can read more about the next round of reading groups and sign up using our interest form. You can also read more by joining the groups' online communities.
I hope to see you online and/or in the reading group sessions!
This post represents the views of its authors, and does not necessarily represent the views of Climate Change AI.